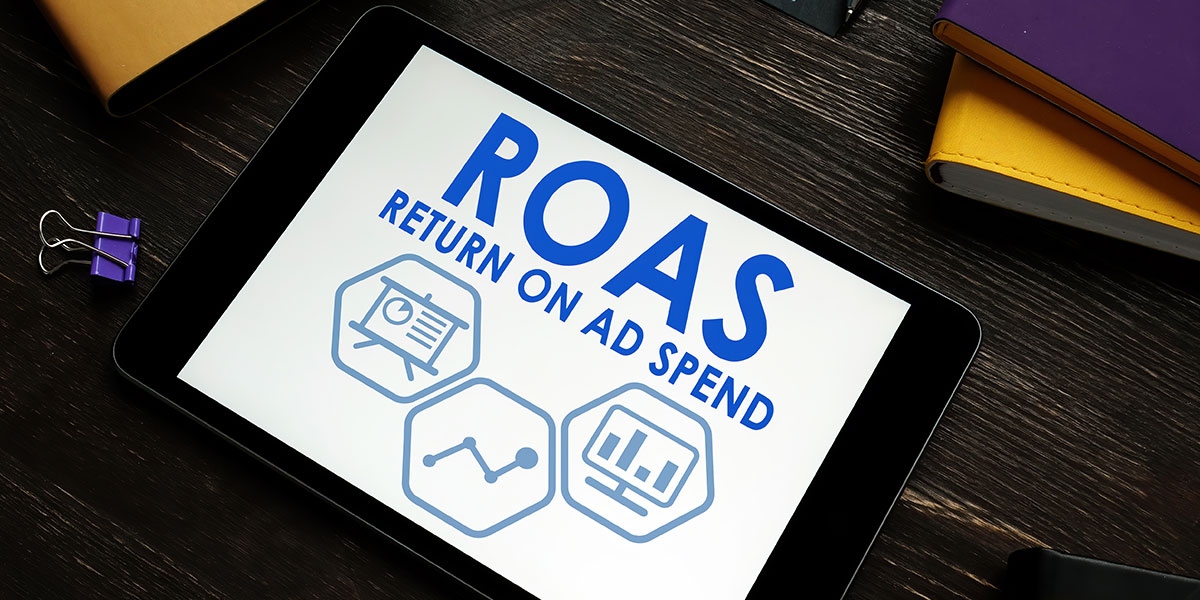 Every day, users are flooded with online ads and landing pages, hooking their attention and persuading them to purchase or subscribe. Like most people, you'd rather ignore than engage in these advertising schemes. Conversely, some might be convinced they get something good from the brand.
No matter how many, these online users are a goldmine to digital marketers. For them, every conversion indicates an effective campaign, often measured by calculating the Return on Ad Spend (ROAS). Professional marketers must measure the returns from ad expenses to optimise the advertising budget, whether in-house or working for an agency.
But what is ROAS? How do marketers calculate this online marketing metric? Why should businesses get their return on ad spend, and how can they improve their ROAS? Read below and look at the topic to find the answers.
Understanding ROAS
The digital age has undoubtedly revolutionised how marketing is done. Because of its popularity and wide reach, businesses compete for an ad spot on online platforms, turning online marketing channels into major earners. That said, online ad spending is projected to reach USD$679.80 billion this year, according to an estimate by Statista.
Calculating ROAS involves identifying the total revenues attributed to marketing activities and dividing the total advertising expenditure within the period. It's sometimes expressed in ratio form to highlight the comparison. For instance, industry estimates reveal that a ratio of 4:1 is a good ROAS ratio. This means a company earns four times its ad spending, or USD$4, for every dollar spent.
What Else Can ROAS Tell Businesses?
Calculating ROAS is only one of the several reporting and analytics tools marketers use to determine the impact of a campaign. Several online marketing metrics likewise look at click-through and conversion rates.
However, the core purpose of calculating ROAS is determining whether an advertising campaign is profitable. In short, this metric links ad effort to revenues.
Besides measuring the impact of a company's overall advertising campaign, ROAS can be used to evaluate a specific ad campaign. This functionality enables marketers to do the following:
Explore the elements that make advertising more effective
Identify the most effective marketing tack
Pinpoint which online channels give the best results
Determine which specific campaign is the most cost-effective
Decide where to focus their efforts and spending on
Analyse how one campaign compares with the others
Measuring ROAS makes it easier to identify, evaluate, compare, and fine-tune marketing activities that ensure optimal results.
Where Do Businesses Spend Advertising On
Online advertising is a multi-billion industry that fuels the online world. The massive revenue-generating opportunities presented by online advertising have seen tech giants, platform developers, and so-called online influencers rake in an insane amount of cash from ad spots and sponsorship deals.
According to Statista, the world's most popular video-sharing platform, YouTube, earned USD$20.24 billion in 2022, representing more than 11% of its parent company's total revenues. Similarly, influencers or platform users with millions of subscribers make several thousand dollars daily. For instance, controversial Hollywood actor Will Smith is famous on TikTok and reportedly earns over USD$53,000 per new post.
But how do companies know where to spend their advertising budget on? Popular online platforms have paid advertising packages companies can bid on or subscribe to.
Paid Online Advertising
Paid online advertising comes in various forms, including pay-per-click and programmatic advertising, which often run on artificial intelligence to determine when and where to show up. Most ads appear based on relevance and depend on a user's browsing history.
Social Media Ads
The most popular social media platforms attract billions of worldwide users, making them powerful platforms for companies hoping to have an extensive audience reach. Appearing in widely used online channels is especially helpful for startup companies working on building their brand.
Video Marketing
Users prefer to consume videos, making video-sharing and streaming platforms an effective advertising channel. However, video marketing can be done outside of these channels. For instance, firms can create company videos and post in on their website, social media accounts, or newsletters sent via email.
Email Marketing
Email marketing is one of the oldest digital marketing strategies, and for a good reason. Different sources claim it has one of the highest return on investment (ROI) of any marketing strategy. Some reports indicate returns of USD$36 to USD$42 for every dollar spent, which is impressive, considering that the general industry standards are set at USD$4. Either way, this means that email advertising is here to stay.
Note that there's no one-size-fits-all advertising strategy solution. Each marketing initiative must be studied and measured to give marketers and business owners valuable insights on moving forward. And that's where knowing how to calculate ROAS correctly can be put to good use.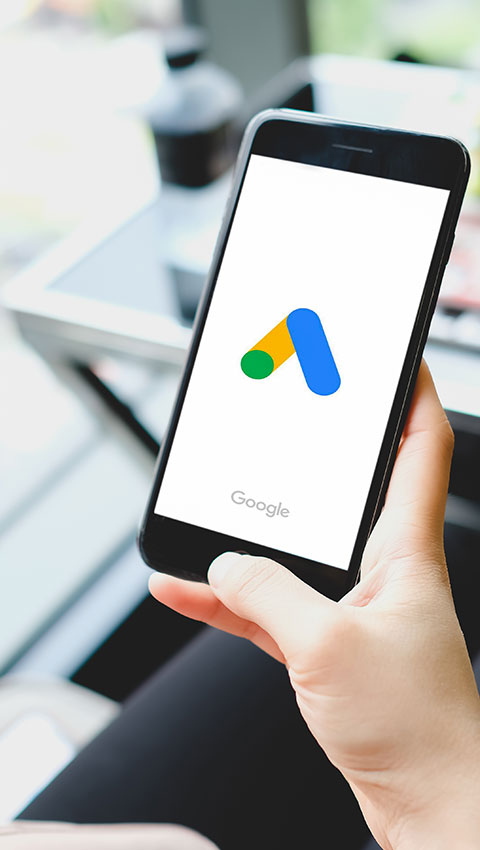 How To Calculate ROAS
The good thing about calculating ROAS is that the formula is easy to remember. Plus, you don't need to be a rocket scientist or a mathematician, as it's easy, and online ROAS calculators are available if you need help.
There are only two things you need: the total ad revenue and total ad expenditure. But it's important that you get them right, or else the result will become skewed and unreliable. Digital marketing software and analytics dashboards often display these two figures.
Determine Your Total Ad Spend And Total Ad Costs
Ad returns are often measured by how much a company earns for every conversion or purchase. On the other hand, advertising costs depend on the activities paid for to create and publish the content. This spending typically covers payments for professional fees and production costs of the materials used in the ad, for instance, copywriters,' videographers,' and photographers' hourly or daily rates, sponsored ad fees, etc.
Know The ROAS Formula By Heart
Once you have these two figures, you may now compute your return on ad spend using the formula below:ROAS = Total Ad Campaign Revenue / Total Ad Campaign Cost
Start Calculating Your Return
Put the return on ad spend calculator to work. For instance, a local restaurant spends USD$10,000 in one quarter on Google Ads. Additionally, they discovered that customer conversions from this channel brought in USD$ 30,000 in revenues during the same period.Thus,

This means the restaurant made USD$3 for every dollar they paid for advertising through the platform. As mentioned, a good ROAS score is at least four. However, in reality, acceptable rates vary from industry to industry.
What Is A Good ROAS Rate?
Some business sectors have inherently lower ROAS averages owing to their nature. The type of product or service, the audience or market, and the competition levels can likewise influence ROAS rates.
A higher rate means better, as it indicates great ROI. A curated list of the average ROAS for various online advertising platforms shows advertisers have at least 2.5 ROAS scores.
Note that a high return on ad spend score isn't enough to determine a company's profitability, as there are many other spending and income factors to consider in knowing business soundness.
Low ROAS results don't necessarily mean poor marketing performance. For instance, a newly established company is expected to get low scores because they focus on building awareness rather than conversion.
How To Improve Your ROAS Rate
The success of an advertising campaign partly depends on the preparation process. For instance, each marketing effort must have a well-defined objective and target audience. It also helps to know what your competitors are doing and how you stack up against them.
You can also consider these steps depending on your needs:
Reduce advertising costs by constantly reviewing your performance, identifying campaigns that don't add value, and eliminating them, if necessary.
Improve your processes, such as audience targeting, keyword research and use methods, A/B testing, etc., for more effective campaigns.
Optimise landing pages by reviewing content, design, and other elements.
Always seek to improve by thinking beyond ROAS. Multiple ways exist to understand why your marketing campaign isn't generating the desired outcomes. Analysing your audience's impression and issues with your brand is a good start.
Consider hiring a marketing agency to help you track, tweak and enhance your campaigns 24/7.
Ultimately, your efforts to enhance your ROAS will depend on your goals, current performance, weak points, and budget.
Concluding Thoughts
Every business owner and marketer hopes to optimise ad spend by generating the greatest impact at the lowest cost possible. Whatever your marketing goals, your advertising efforts should translate to company profits sooner or later.
ROAS is popularly used to assess the effectiveness of a general and specific marketing campaign. Marketers use it to make informed decisions, compare different ad efforts and platforms, or improve their strategy.
Achieving good ROAS takes time and effort. The tips above can help you align your marketing activities with your campaign goals, maximising your future campaigns by using the right words, targeting the audience with better precision, and appearing on the right platforms at the right time.
Contact us today for a free strategy call if you need help knowing where or how to start. At pointdot.com, there is always time to take the first step in transforming and scaling your enterprise.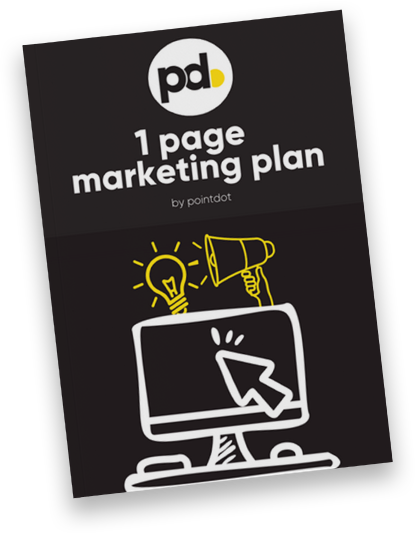 Since 2016, pointdot has grown by adopting the same marketing principles in this 1-page plan, into our own agency and business. We have grown from a 2-person team, to a team of 11 super talented marketers. Download your free copy of this brilliant 1-page marketing plan and begin growing your business!
download for free