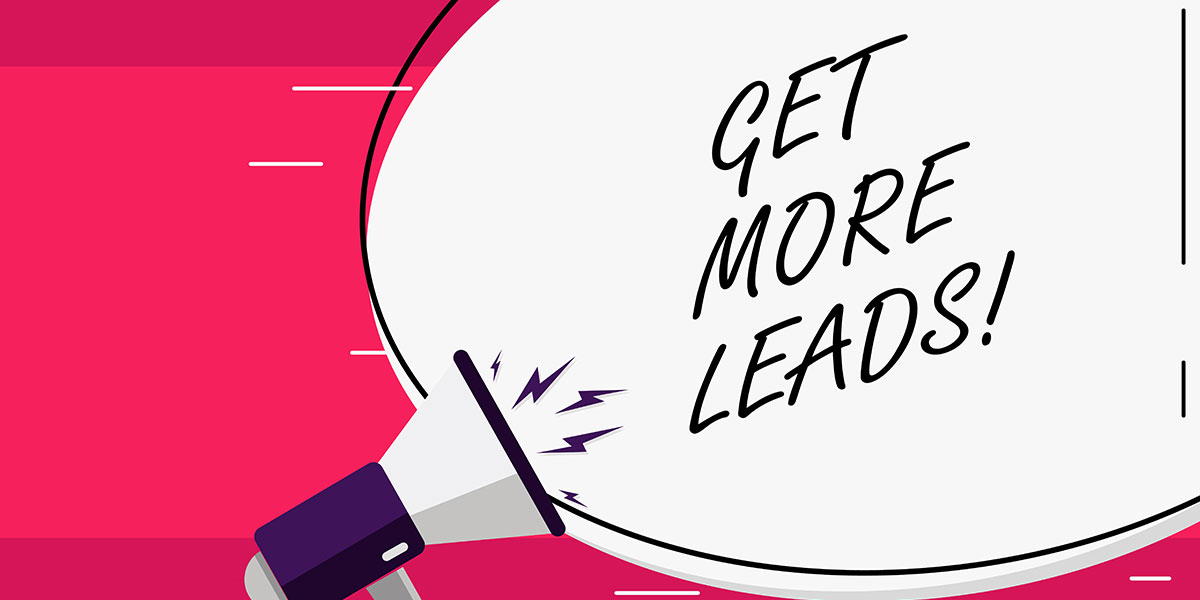 Facebook is one of the most powerful social media platform tools for businesses. With over 2.96 billion monthly active users, this social media platform can provide businesses with a massive reach and offers precise targeting to specific groups of users. For this reason, Facebook lead generation ads have become a popular tool for advertisers to generate leads and convert their target audience.
But the question remains, are Facebook lead campaigns effective?
Understanding Facebook Lead Ads
Facebook lead generation ads are a clever and cost-effective way to reach a large audience and generate leads for your business. These ads allow you to collect information from potential customers without having them leave Facebook. You can also utilize several campaign types, from event advertising to demos.
Unlike a traditional landing page, Facebook lead ads keep users on the social media platform. With just a click, users can fill out a pre-populated form with their name, email, phone number, and any other details you want to collect. It means you can create customized ads for your target audience and effectively generate leads without disrupting a user's browsing experience.
In addition, you can also integrate Facebook lead ads into your customer relationship management (CRM) system, allowing you to follow up with potential customers easily.
Why Use Facebook Lead Ads?
Facebook lead campaigns are a great way to capture leads and grow your business. Here are some ways your business can benefit from them:
It allows you to target potential customers easily: With lead generation Facebook ads, you can target potential customers on Facebook who would be interested in what you have to offer. Using these ads, you can collect basic information from the user with just one click. This makes it easier for businesses to start conversations with people who are more likely to become customers.
It helps boost conversion rate: Another benefit of using a Facebook lead ad is that it allows for an efficient conversion rate for Facebook ads. Typically, the goal of any advertiser is to convert as many viewers as possible into customers or leads. And lead ads can make this process much simpler and faster than traditional forms of marketing. Also, due to the nature of the lead ad, viewers are more likely to be interested in what you offer before they engage with your business.
It helps save time and money: Facebook lead ads can help businesses save time and money by streamlining their customer acquisition process. Rather than manually collecting information from potential customers, marketers can use lead generation ads on Facebook to capture data quickly and easily. This helps cut down on costs associated with customer acquisition and reduces the time needed for campaign optimization.
With all these in mind, Facebook lead ads can provide businesses with an efficient way to target potential customers and collect leads quickly and effectively. These tools can help you increase your conversion rate, save time and money, and start conversations with people most likely to become customers or leads.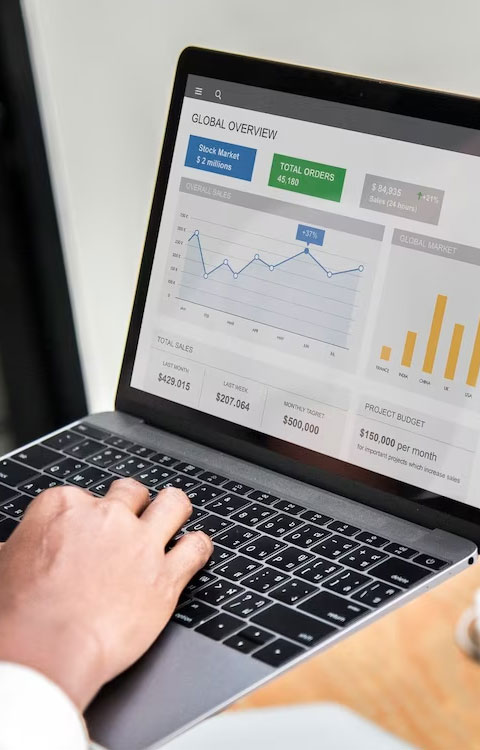 Facebook Lead Ads Best Practices
Facebook Ads for lead generation campaigns can be an effective approach to convert your leads into paying customers. But it can help to understand the best practices for creating a successful ad campaign on Facebook in order to maximize your results.
Here are some tips that can help you make your lead generation campaigns more effective:
Keep Lead Forms Simple
When it comes to lead generation on Facebook, you want to make it easy for your audience to fill out forms using single-click signup buttons or pre-filled forms. That way, you wouldn't cause them inconvenience or interrupt them. After all, people scrolling through their newsfeeds wouldn't want to spend much time filling out a lengthy form. That said, make it easy for them by only asking for the necessary information. Stick to the basics, such as name and email address.
Use Eye-catching Visuals
To increase the conversion rate for Facebook ads, ensuring you can grab your audience's attention is essential. A good way to do this is by using eye-catching visuals. Whether it's a bold image, striking video, or captivating GIF, your visuals can make all the difference in whether or not someone engages with your ad.However, it's not just about selecting any image or video since you want graphics and visuals that align best with your brand and messaging. It'd be good to note that consistent branding can go a long way in strengthening your online visibility and engaging your audience since they can resonate with them. By capturing their interest, you can improve the effectiveness of your Facebook ads for lead generation and drive more conversions.
Craft Compelling Ad Copy
Crafting compelling and informative copy can make all the difference in any form of advertising. So, Facebook ads for lead generation should have strong headlines that immediately capture your audience's attention. The body of your ad must also communicate your message clearly and concisely.To start, avoid vague language or overused buzzwords. Instead, focus on the unique value proposition of your product or service. Don't be afraid to get specific and include numbers or statistics to support your claims.Ultimately, your goal is to create an ad that encourages users to click through and motivates them to take action once they arrive on your landing page.
Align Ad Targeting with the Offer
Effective lead gen Facebook ads must target and align your offer to your audience. That said, when creating your ad, consider who your ideal customer is and what they are looking for. Doing so allows you to tailor your ad copy and campaign to speak directly to their needs and interests.Not only will this approach help increase the chances of capturing their attention, but it will also lead to better quality leads that are more likely to convert. That said, take the time to understand your target audience and use that knowledge to create ads that speak to them in a way that prompts action.
Offer Valuable Lead Magnets
A lead magnet is an incentive or free offer that can entice potential customers to share their contact information with your business. Still, not all lead magnets are created equal. To maximize the effectiveness of your lead gen Facebook ads, be sure to offer something precious to your audience- it could be a free ebook or guide to a discount code or consultation.Essentially, when you offer something your potential customers want or need, you can increase the likelihood that they'll provide you with the information you need. And consequently, become a lead for your business.
Use A Clear Call-to-action (CTA)
A clear and compelling call-to-action (CTA) is a must-have to generate leads on Facebook successfully. Without a clear message, your audience might not know their next steps once they come into contact with your ad. That said, make the CTA stand out.Use clear and easy-to-understand language, and make sure the CTA is prominent visually. Moreover, it should convey the value proposition of your product or service. But aside from the messaging, it's also best to use a persuasive tone in your CTAs to create a sense of urgency and guide your audience to take the next step, resulting in better lead generation.
Follow up Quickly
As mentioned, with Facebook lead campaigns, you can set up an instant form allowing the lead to provide their contact information and interest in your product or service. Once you've started collecting leads and receiving their data, it's good practice to follow up with them quickly. The faster you respond, the more likely the lead will convert into a customer.
Test and Optimize
The conversion rate for Facebook ads depends on how effective your lead generation strategy is. So, to ensure that it's running as it should, always ensure you monitor the results of your campaigns and optimize accordingly.When running a lead generation campaign, you may need to test different variations of ads to determine what works best for your audience. For instance, you may need to allot time and resources to try different ad copy, images, and placement to see which garners the most audience engagement and conversions.You can also use Facebook's reporting and analytics tools to gain in-depth insights into your current lead generation ads. That way, you can be in a better position to monitor their performance and tweak them as necessary. Ultimately, continuously testing and optimizing your campaign ads can maximize your budget and help you drive better results for your business.
Final Words
Facebook lead campaigns can be an effective tool for businesses to generate leads and convert their target audience into paying customers. However, the effectiveness of lead generation ads on Facebook generally depends on various factors, including industry, targeting, and ad creativity.
To help you set up an effective Facebook lead campaign, it's good practice to focus on eye-catching visuals, keep the form short, use a clear CTA, target the right audience, and follow up quickly. Following these tips can help increase your chances of success with Facebook lead ads.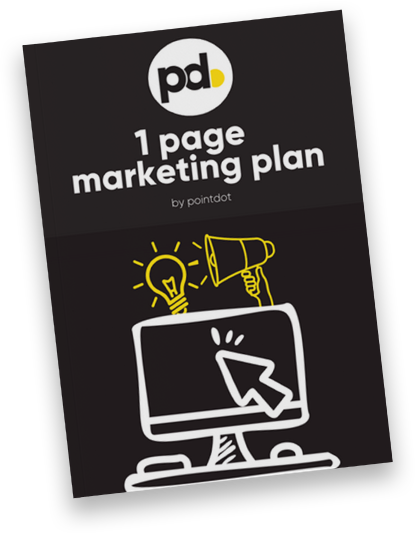 Since 2016, pointdot has grown by adopting the same marketing principles in this 1-page plan, into our own agency and business. We have grown from a 2-person team, to a team of 11 super talented marketers. Download your free copy of this brilliant 1-page marketing plan and begin growing your business!
download for free