One of the most renown project home builders, Wisdom Homes tasked the pointdot team of overhauling their social media advertising strategy.
We audited the existing campaigns and found that the campaign structures, audience segmentation and creatives were all misaligned to the brand and needed immediate intervention.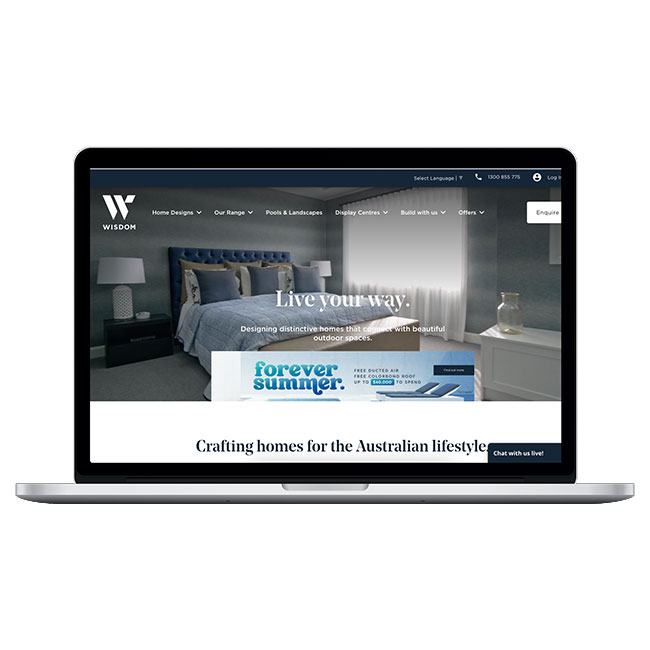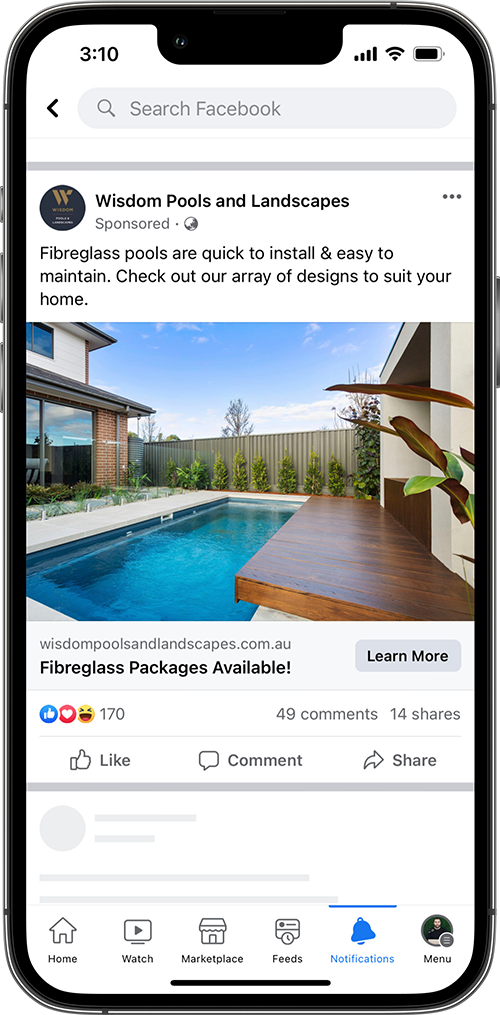 As pointdot were only engaged to take over the social media ads, we overhauled the whole campaign and went live within a matter of weeks.
communication:
We focused all our ad messaging on including prices as the previous campaigns were inundated with countless messages asking questions about prices, which was inhibiting success.
design:
Building a range of carousel ads, collection ads and a mixture of slideshows using static images, our team went live with a more engaging ad strategy.
execution:
Noticing that many of the audiences from the previously run campaigns were overlapping, we tidied this up. Our team also built new ad sets and audiences to ensure we wouldn't exhaust our audience pools, focusing on a full-funnel approach to social media.
So, what did we achieve in this short campaign burst?
Served more than 1,500,000 ad impressions
We reached 377,000 people
We acquired 626 enquiries
Averaged only $31 per enquiry which was 2/3 less than what the client expected
book your free strategy session