Convincing second-hand retailer 2NDS Appliances to consider taking their business online after 20 years was no easy feat. The idea of selling hundreds of household goods such as Samsung, Westinghouse, Fisher and Paykel and many more online, was a foreign concept – this is why our marketing team at pointdot were engaged!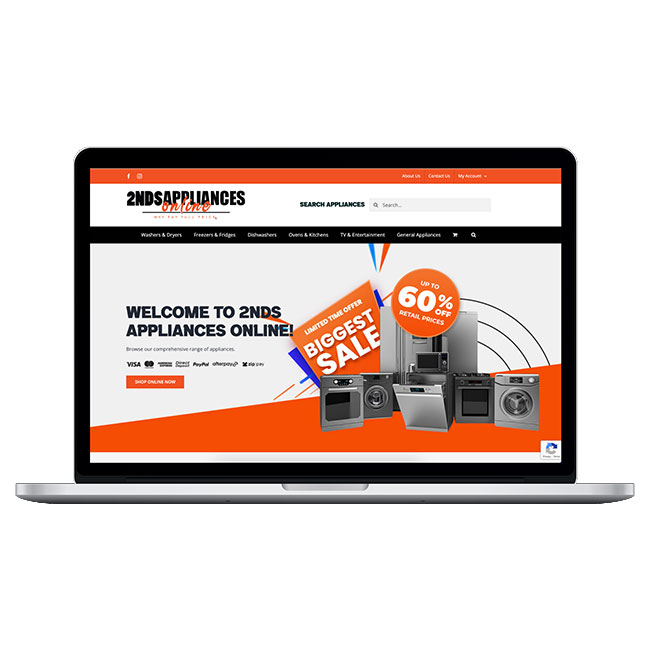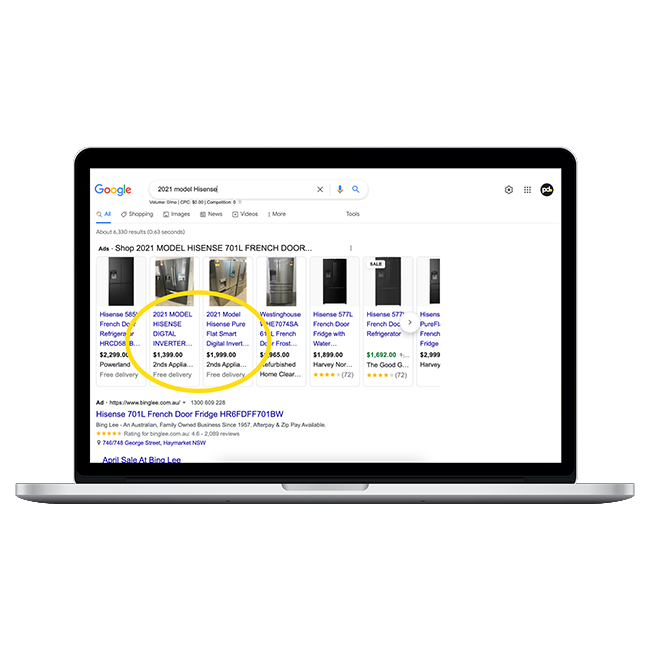 Fortunately, we were introduced to Anthony via one of our industry partners who had built 2NDS Appliances a website but didn't have the resources to advertise online.
Our team explored a variety of strategies and agreed that we had to build a merchant store on Google and run shopping ads. Additionally, we also channelled our focus on a keyword strategy that would ensure we ranked well organically for keywords pertaining to second-hand appliances via SEO.
Buckle up as we tell you what we have managed to achieve for this client.
We average 10,500 organic website visits per month via our SEO strategy, selling more than 50 appliances each month.
We average 2,000 website visits and 30 purchases via our Google Shopping ads with only a $500 budget per month.
Our Google Shopping ads are running at 67x return on ad spend meaning for each dollar invested by Anthony, we generate $67 in return.
book your free strategy session