Thrive Early Learning Centres' challenges over the last three years since pointdot's engagement have included:
Creating and sustaining an industry-leading brand in the childcare sector
Maintaining occupancy levels across seven purpose-built childcare centres in Sydney
Maintaining occupancy levels by ensuring that each centre had a waitlist of new children ready to enrol at the end of each year when existing children graduated.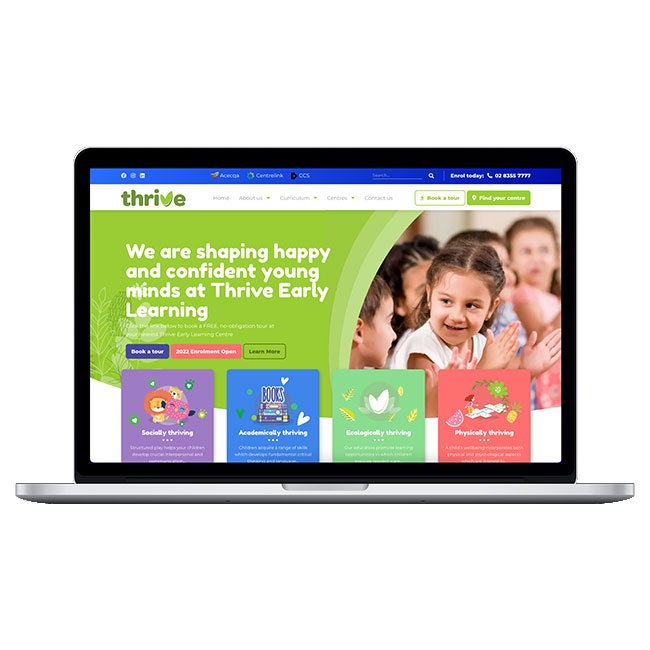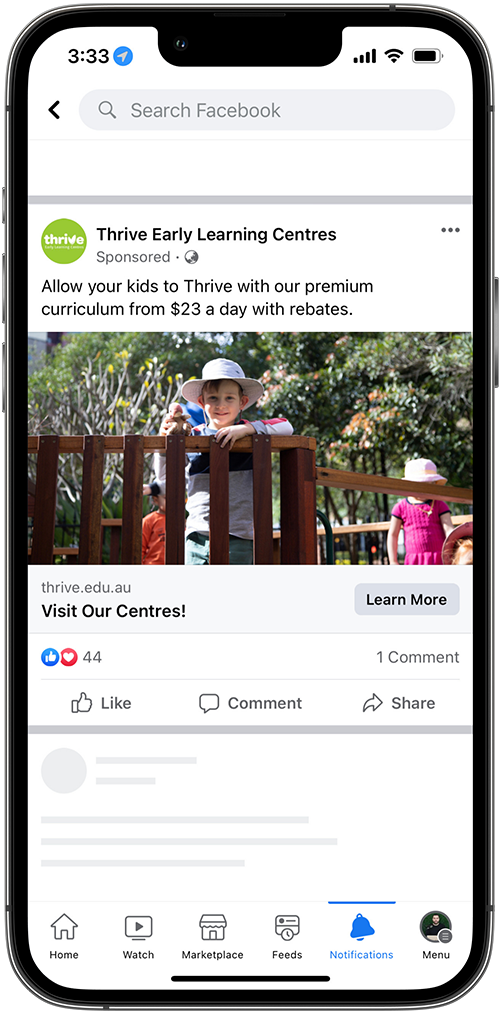 Our team at pointdot concentrated solely on developing a strategy for achieving the client's KPIs through social media paid advertising. Our goal was to keep in touch with parents who lived and worked within a +5km radius of each of the centres we were marketing.
Communication:
Communication is essential in the childcare sector because it allows parents to gain an understanding of what it would be like for their children to attend that centre as a pupil. Our advertisements had to be informative, highlighting the benefits of attending Thrive Early Learning centres by showcasing the unique points of difference that make Thrives centres unique.
Design:
Our team at pointdot was tasked with designing and curating social media ads that lent to the brand's value propositions while adhering to the marketing department's strict branding guidelines.
Execution:
It was our responsibility to publicise, optimise, and maintain occupancy levels by driving healthy inquiries to each of the centres in the form of tour bookings or centre consultations. We set up tracking to monitor campaign performance and checked in with the Thrive marketing team on a weekly basis to ensure KPIs were met.
Here's a look at some of our accomplishments over the years:
We have produced over 6,270,000 ad impressions
In three years, we have reached approximately 750,000 parents across Sydney.
We spend an average of $125 per social media enquiry and $75 per phone call
We have seen the group grow from four to seven locations, which is a testament to the sales generated by our social media advertising campaigns.
book your free strategy session