Football, family, and fun. This is The Australian Academy Of Football's guiding philosophy. The academy, which was founded in 2011, was paused and restarted in 2020, prior to the pandemic. The AAF's biggest challenge was that it did not have a website and was not active on social media. Furthermore, the AAF was struggling to find new players and desperately needed a lead generation strategy.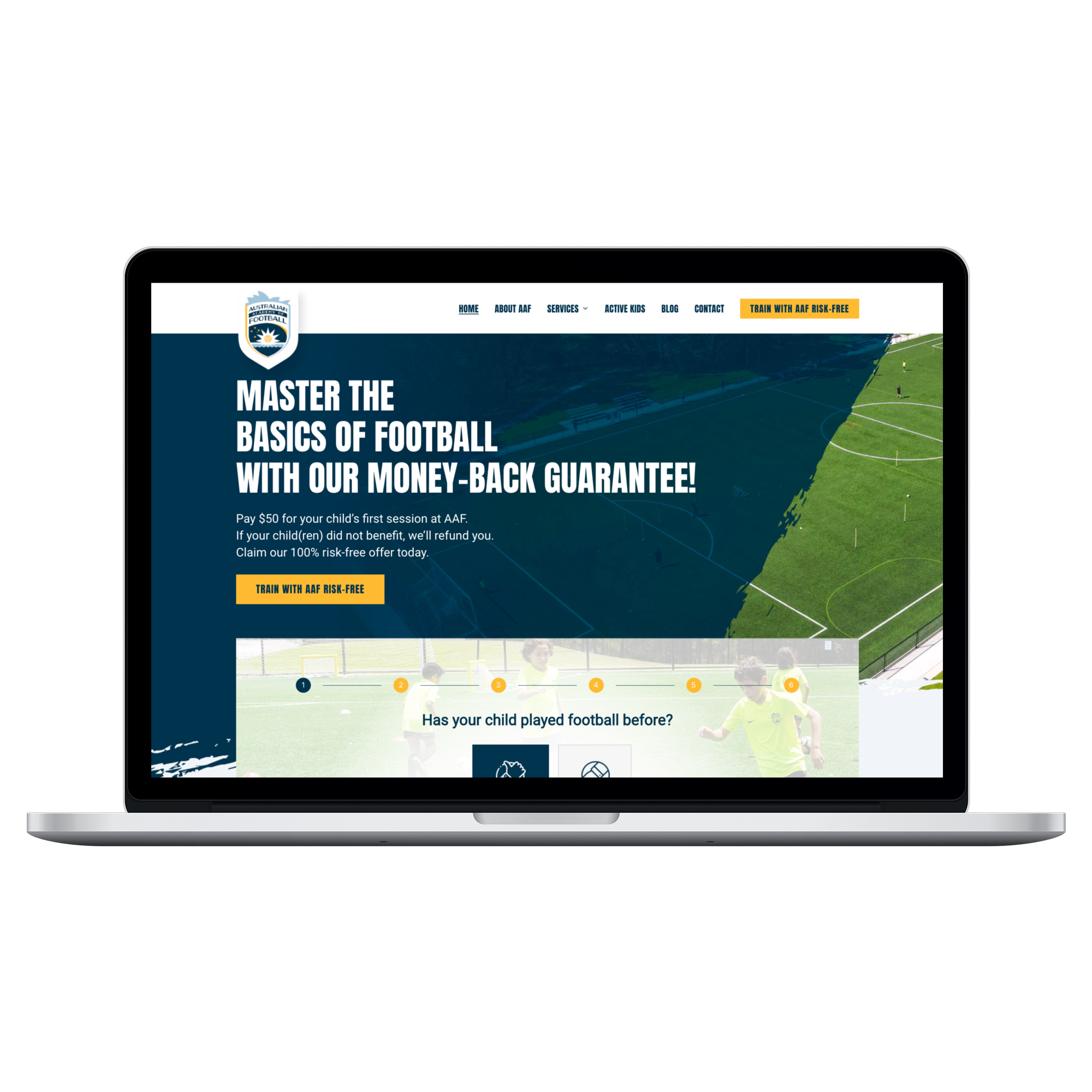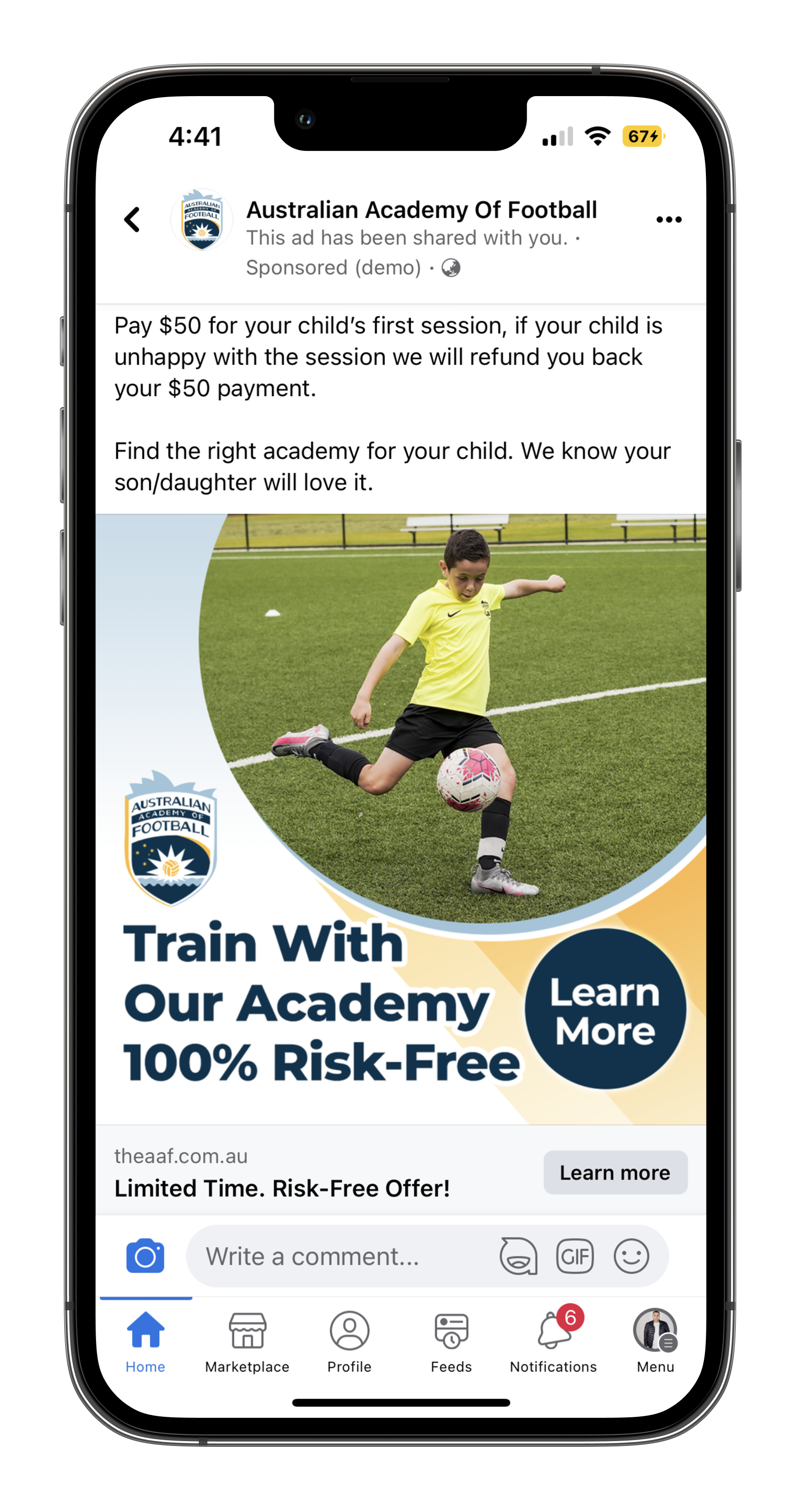 Our pointdot team started by planning the flow of a new website, which we then designed and built. The second step was to schedule ongoing photography and videography shoots at The AAF's home, Cooke Park in Belfied, to create visual content for social media and paid advertising campaigns.
Once the brand was on track and followers began to pour in, we shifted our focus to generating a consistent new flow of inquiries. All of the language, offer, email nurture sequences, and sales processes were created and refined. Finally, we launched Meta and Google ads with a $500 budget split between the two platforms in order to generate predictable leads. Continue reading to find out what happened next!
Our journey with The AAF has been extremely fruitful and should give every small business in Australia hope.
Averaged a $25 cost per new inbound enquiry.
2-3 new children trial and sign up on average weekly.
Grew from 10 players in 2020 to 50 players in 2022.
We serve 15,000 impressions and reach an average of 2,500 people weekly through our social media page management service.
book your free strategy session