To compete with large women's fashion providers online. the brand needed to scale revenue and thus marketing resources and was considering outsourcing many capabilities to a performance marketing agency. EDMs were rare and lacked creative design and a clear call to action.
Paid media was dispersed and ad hoc; there were no evergreen campaigns for consistency, affecting performance and thus business ROI.
There was a lack of social media direction in terms of content pillars, how many in feed posts, stories, reels, and so on should be used each month.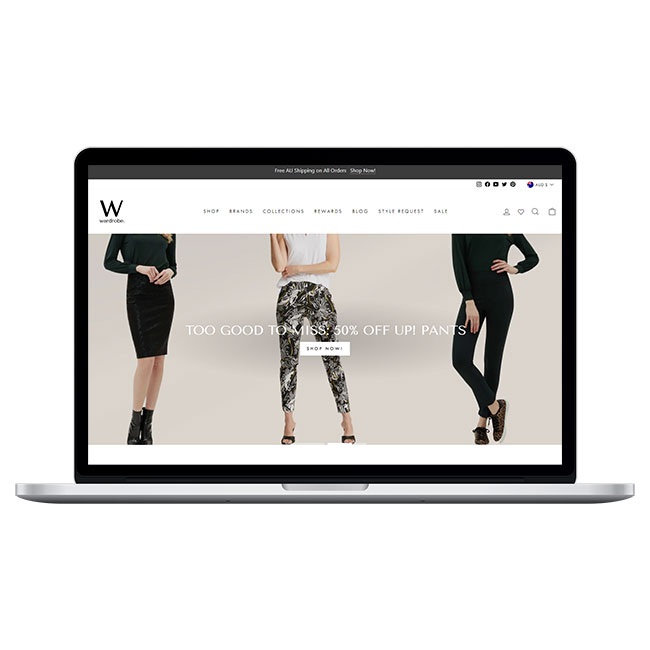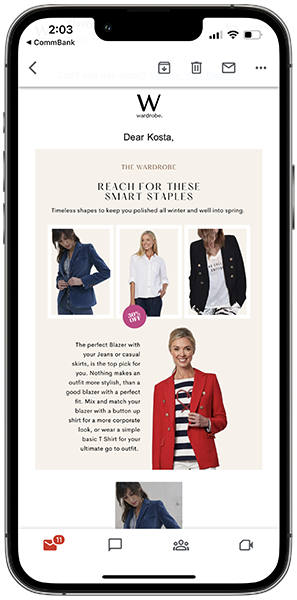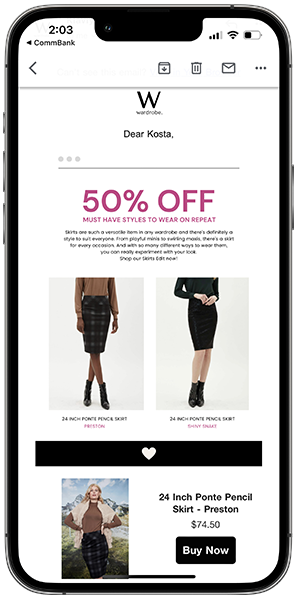 Our top priority was to establish a process flow for all marketing-related materials so that everyone was on the same page in terms of KPIs, directions, deliverables, and so on. This reduced any inefficiencies and allowed The Wardrobe to spend more time creating content, updating the website, and so on, which helped move the needle. It also ensured that The Wardrobe and we as an agency were working towards the same goal and timeline. We implemented a daily EDM structure across three customer segments, with testing and learning scheduled at different times of day. We were also able to structure the EDM graphics in a way that made them easier to view and more appealing to click on.
We restructured the paid media structure across Facebook/Instagram and the Google ad platform. We concentrated on evergreen campaigns as the primary driver, with more tactical monthly specials, promotions, and trending products as tactical aids in increasing activity/revenue. This ensured that no matter what promotion or product was trending, we always had a healthy baseline of sales/revenue coming in from paid media, making it profitable.
We introduced three content pillars that would serve as the foundation for any social media activity. We also set a minimum number of posts, stories, and reels to be posted monthly across Facebook, Instagram, and TikTok to ensure consistency. This also gave The Wardrobe more clarity about the type of content to create promotions to promote, and so on.
Growing their social media following and engagement increased brand awareness and customer interactions.
Our new EDM flow was successful in increasing revenue per participant from 0.03c to 0.07c.
The average open rate increased by 7.5 percent, while the average click rate increased by 1.2 percent.
Increased paid ad ROAS from 3x to 6x, indicating that paid marketing was now a profitable strategy. Furthermore, we were able to reduce spending without negatively impacting performance. This meant that the company was reaching more customers, making more sales, and remaining profitable.
book your free strategy session