Belmore Cakes had no social media presence. There where no photos or videos of the team, the products or the promotions on Facebook or Instagram. Our challenge was to help them transform their social media and acquire more engagement.
Belmore Cakes is a Greek patisserie which has been running for more than 15 years in Sydney, Australia. Imagine never having correctly branded your business, having no website and running a patisserie without a menu! Well this was very much the challenge, turning an old school business into a new age crowd pleaser.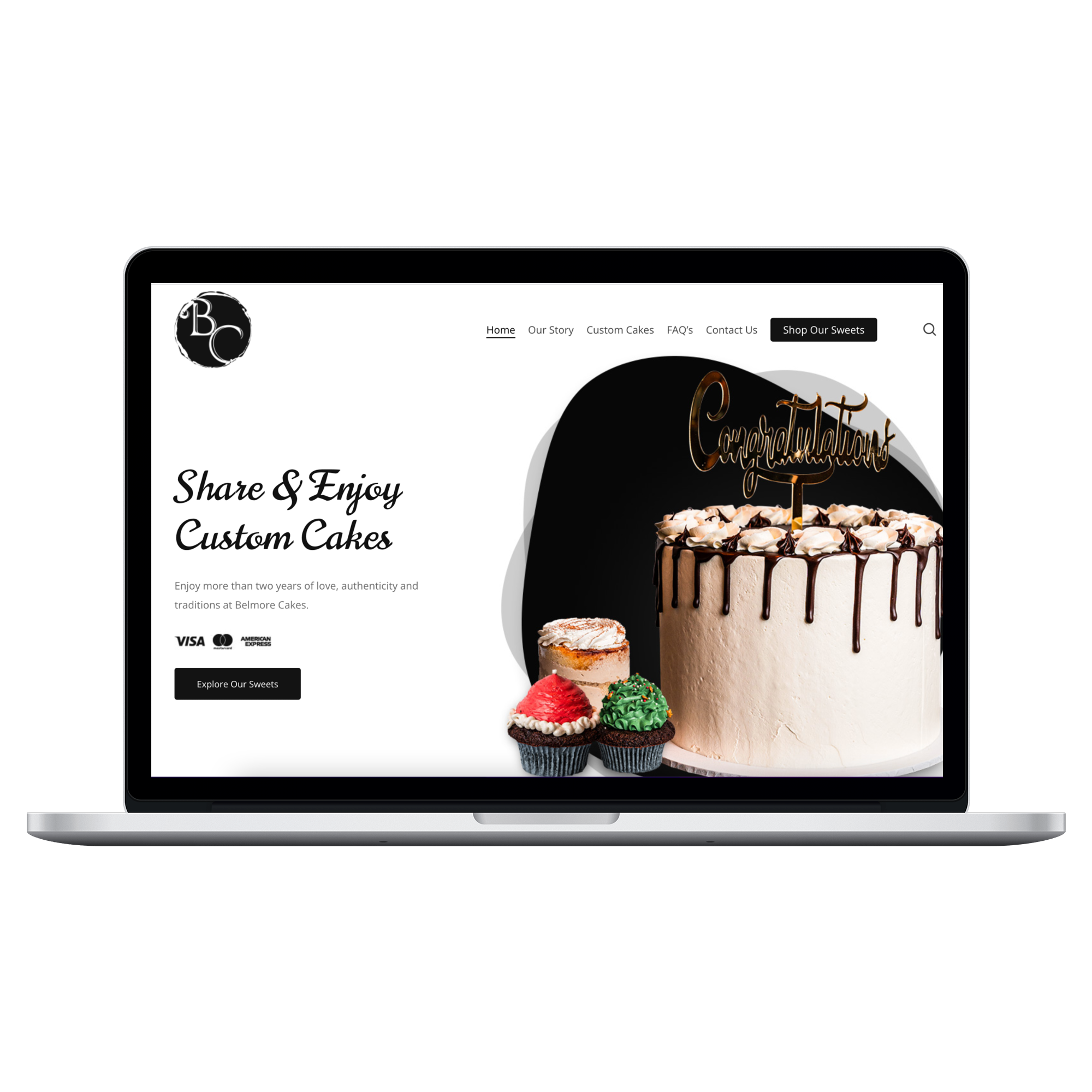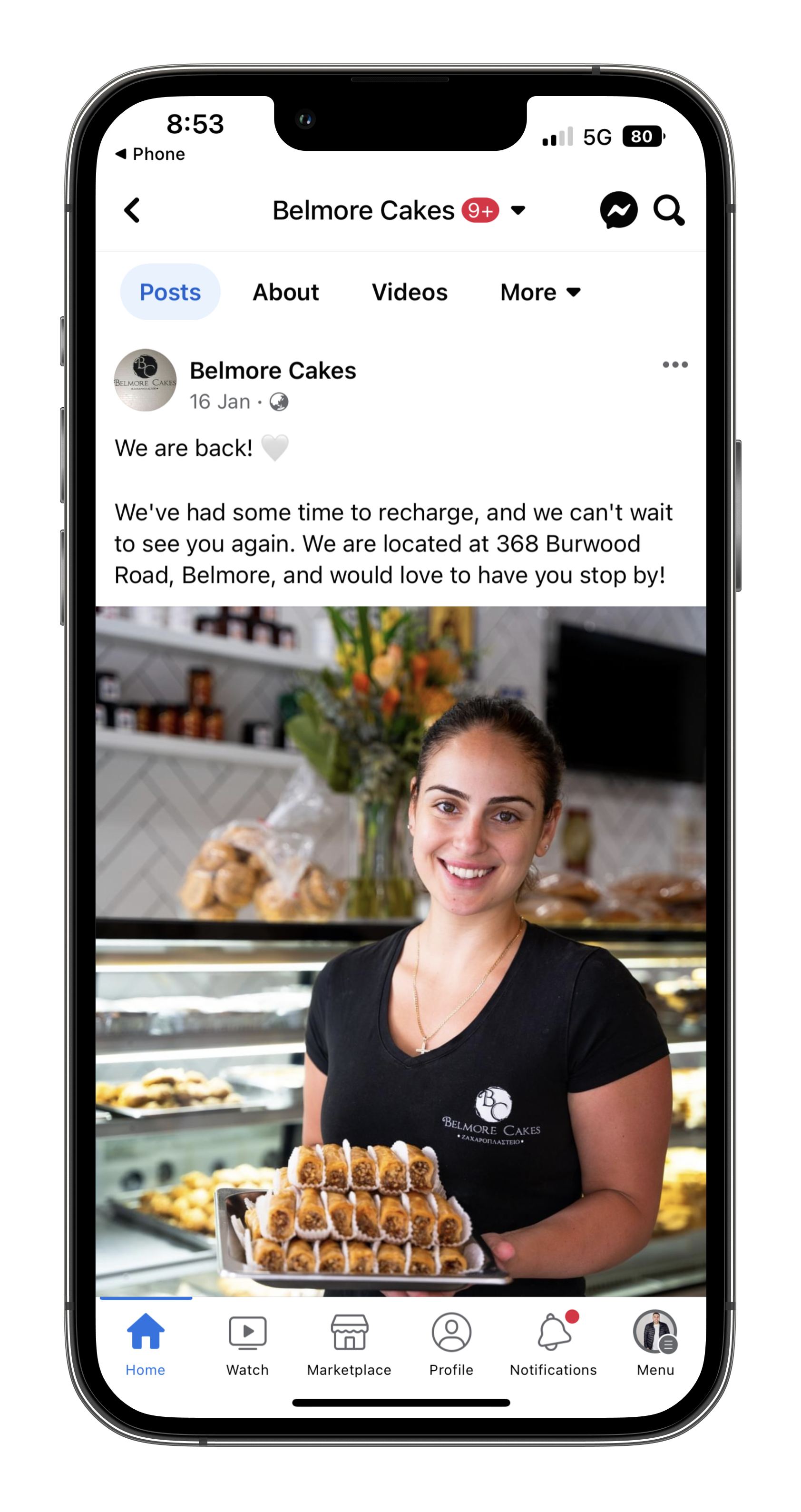 Our marketing agency pointdot, created a social media content marketing strategy for Belmore Cakes. This included mapping our the specific content pillars and posting strategy as well as managed the entire creation process of photography and videography.
We also did a product photo shoot with limited resources in the Belmore Cakes store while busy customers came and went. From here, we built a website, connected WooCommerce and built an online store with online ordering functionality.
We grew Belmore Cakes Facebook likes from 900 when starting to 2,200 in a period of 6-months. Instagram also grew from 285 to 800 in the same period.
Over a period of 6-months, just from organic social media posting with a small budget towards 'boosted posts', we where able to secure 65 online orders for Belmore Cakes. Whilst this may not sound like a lot, it is a momentous achievement for a business which has never been online.
Finally, we where able to market and sell cakes across all seasonal events such as Orthodox Easter, Christmas and many more which Belmore Cakes used to miss out on. Creating a new online revenue stream for this business and being able to connect with new customers has been a blessing.
book your free strategy session