Without a doubt, this has been one of the most rewarding clients we've had the pleasure of working with. Sargood's generosity allows people with spinal cord injuries (SCI) to rehabilitate and vacation in a purpose-built facility. Our job was to highlight Sargood's wonderful work and encourage more people suffering from SCI to book a retreat.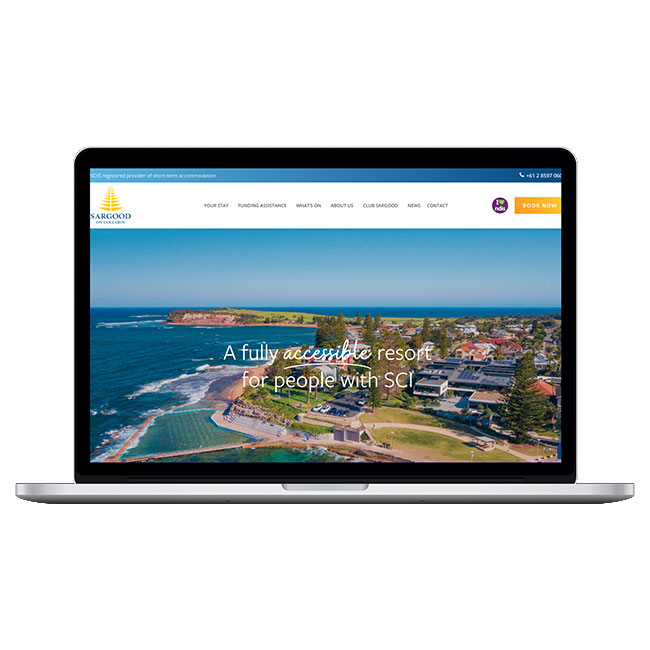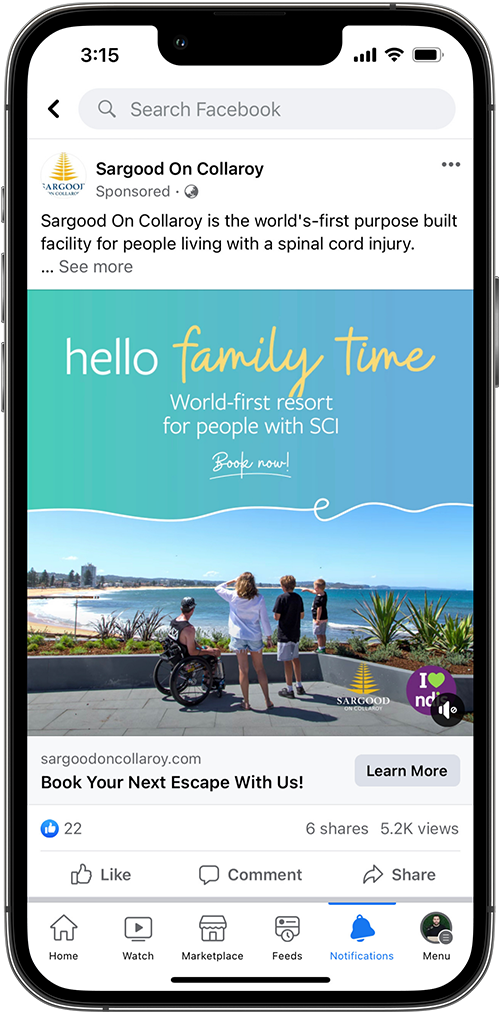 As a specialised service provider, our team needed to work closely with the Sargood on Collaroy marketing team to devise and implement a strategy that would inform and entice more participants to book a retreat.
communication:
We used video assets for a highly impactful visual experience and focused our ad copies on being super informative and engaging. The aim was to highlight the joy that Sargood brings to people with spinal cord injuries when they go on retreat.
execution:
Rather than focusing only on people with an SCI, we sought to reach carers, families, and friends of people with SCI. From there, our team created ads that highlighted the benefits of visiting Sargood and encouraged families to contact us for pricing, availability, and other information.
The outcome of this campaign warmed our hearts and brought much-needed attention to Sargood's satisfactory work. Here's a sneak peek at the performance.
We spent $40.50 on average per enquiry generated via social media ads.
We concentrated all efforts on reaching people within a 25-kilometre radius of Sargood in Collaroy.
We filled all the vacancies at Sargood, booking the retreat for more than three months in advance.
book your free strategy session