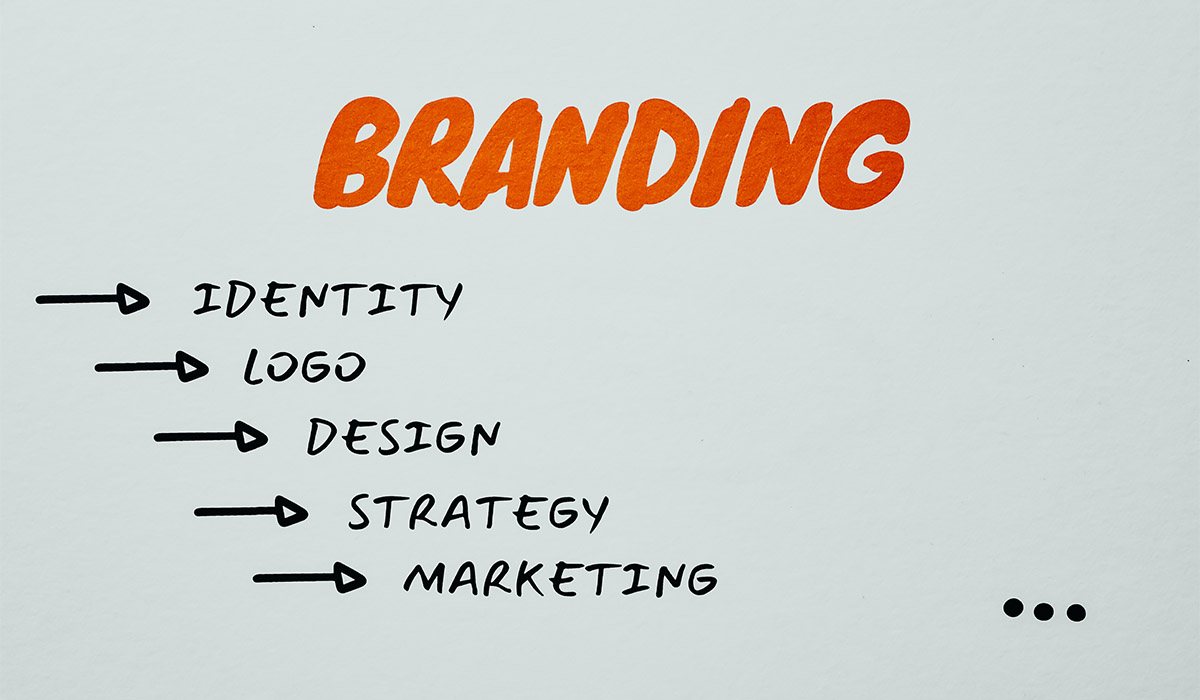 Social Media Management Sydney: Building Your Brand Online
Social media is an indispensable tool for growing your brand in the 21st century. Social media marketing allows businesses to directly engage with their target audiences, create valuable marketing opportunities, foster connections, and build trust among their customer base.
However, competition is rife and brutal in the online space. How can you ensure that your audiences will recognise and remember your business on social media? In this article, we'll go over an important business and social media marketing tool: branding.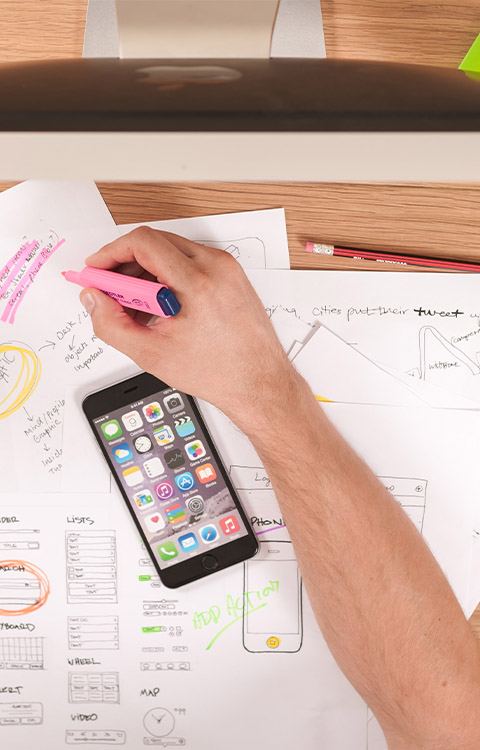 What Exactly Is A Brand?
Many equate a business' branding with its logo and slogan, two essential markers and identifiers that act as the visual and lexical summaries of what you are as a business. However, the definition of a brand goes well beyond these two assets.
Any company offering digital marketing services will tell you that branding is the combination of all the facets that make up your business. Everything that falls under your branding is designed to convince, intrigue, or influence your target audience.
While this does include visual assets, it also includes other less tangible or quantifiable things. For example, your logo is just as much a part of your branding as your tone of voice or company values.
Why Is Brand-Building Important For Social Media?
Building a brand identity is an essential part of any business' digital marketing and social media presence. Any social media marketing agency will tell you that having a strong identity is the key to engaging with your audience online. Regardless of the main objectives of your social media strategy, having strong branding is crucial to how well your audience perceives you.
Creating a strong identity allows customers to better relate to and understand you. Having relatable messaging, in turn, fosters trust. And when people trust your business, it's much easier to turn them into your customers.
3 Elements Of Brand-Building Through Social Media
When you hire a full-service digital agency, its social media marketing services typically include the curation of your online identity. But what steps do they typically take to make sure the way your business is presented online is on point? Let's review the elements of brand-building below.
Establish Your Tone Of Voice
It is common practice for social media marketing companies to craft a guide to the voice of a brand. An important factor when it comes to brand-building through social media marketing is consistency. If your tone of voice does not work well with your core values or changes every time you communicate, it can harm how audiences perceive you.
There are three factors to consider when crafting your tone of voice. Let's go over each of them:
Tone: What themes or feelings do you want to express? Are you formal and authoritative or fun and silly?
Language: What sort of vocabulary do you want to use? Does your audience respond to corporate lexicon or internet slang?
Purpose: What do you hope to achieve through the communications in your content? Do you want to educate or entertain?
Do bear in mind that the examples provided above are not the only questions you should ask yourself for each factor.
Let's put this social media advertising tool into context. Let's say you run a social media management agency in Sydney. People will make judgments of your business based on how you present it – if you claim to be an expert on social media management but don't talk like one, people are less likely to trust you.
The psychological concept of "social proof" is very useful here – you need to prove, with your messaging, that you are just what your target market needs. Here's what your tone of voice might look like:
Tone: Knowledgeable, confident, approachable
Language: Simple, casual, insightful
Purpose: Inform, educate, sell
These are qualities that your audience would want to see in someone who they'd hire as a social media manager in Sydney.
Create A Style Guide For Your Content
If you or your digital agency wants to make the most out of your social media content, you need to create a style guide. This tool is comparable to style guides that publications use to ensure their articles are written up to a certain standard. However, the difference with social media style guides is that it applies beyond the written word.
A social media marketing style guide encompasses the standards you set across all aspects of your content and the way you engage your audience. Typically, a creative agency will organise a style guide according to the following categories:
Copywriting
When crafting a copywriting style guide for social media marketing, it's important to already have your brand voice in order. This will keep your content creation much more consistent and make your digital marketing initiatives much more streamlined.
That said, there are also other elements that come into play when preparing the writing for your content:
Copy structure
Terminologies and conventions
Hashtag usage
Visual Identity
Crafting an effective visual identity goes well beyond just your logo – there are other assets you need to think about when it comes to social media marketing. Nailing a consistent aesthetic down is crucial to your content creation process. Without a guide, you're more prone to publishing content that could harm the image of your business.
In social media marketing, visual identity includes:
Logo usage
Colour palette
Font hierarchy
Photography themes
Post formats and sizing
Community Management
Social media is a digital marketing platform where businesses and customers can directly engage with each other. However, this dynamic is a double-edged sword.
On one hand, social media provides plenty of opportunities for your business to gain positive traction. On the other hand, it can also leave you vulnerable to negative attention, especially if you don't have any protocols in place to handle it.
Below are some examples of escalation protocols you should include in your social media marketing style guide:
How to respond to comments
How to respond to other brands and competitors
How to respond to private message enquiries
How to respond to business or product criticism
How to manage crises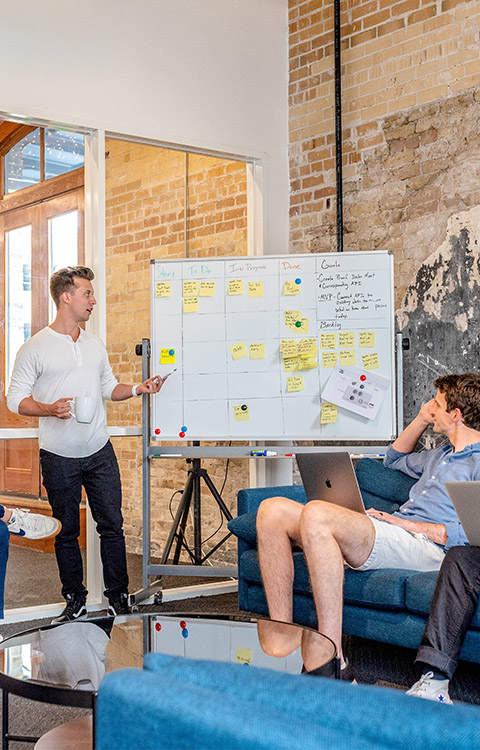 Choose The Right Social Media Platforms
One of the first things a social media marketing agency will ask about your brand is which platforms your market operates in. An individual typically has multiple accounts across various social media platforms. However, the way these platforms operate and how audiences behave on them will vary.
When crafting your identity through digital marketing, you have to take into account how best to present your business and on which social media marketing platforms. It's highly recommended that you do research on where your customer base is most active and where they are most likely to respond to you.
Final Thoughts
Carefully curating your brand identity on social media is crucial to your success in the online space. As more businesses and social media marketers become more aggressive online, the more difficult it is to stand out. But as long as you develop a social media marketing strategy and a strong branding framework on which your business can deftly stand, you'll be better equipped to fight for your customers' attention.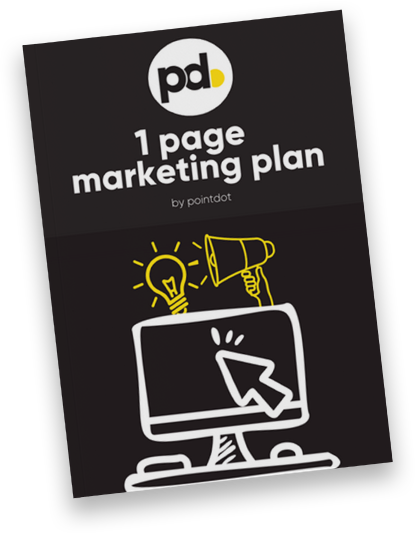 Since 2016, pointdot has grown by adopting the same marketing principles in this 1-page plan, into our own agency and business. We have grown from a 2-person team, to a team of 11 super talented marketers. Download your free copy of this brilliant 1-page marketing plan and begin growing your business!
download for free