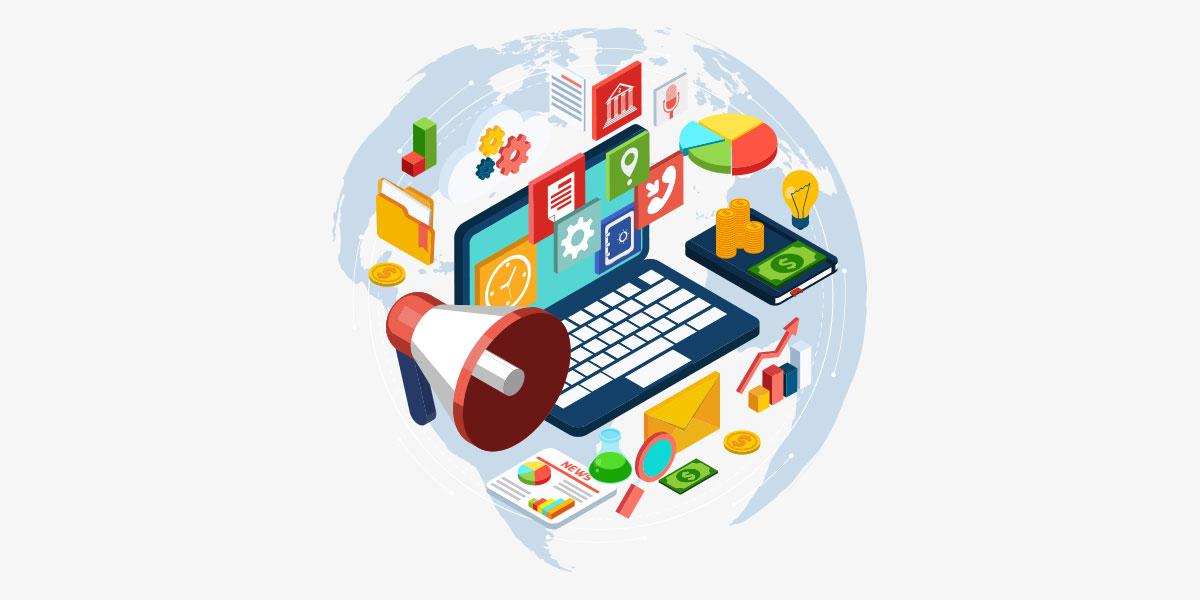 Getting noticed in today's competitive online business world can be challenging. Many companies are vying for attention, making it challenging for you to stand out from the crowd.
But you can enhance your visibility by investing in relevant marketing styles. One such strategy is Google Local Search Ads. This tool allows you to reach potential customers searching for your products in a specific area.
To enjoy the power of location-based targeting, you can hire marketing experts specialized in Google local service ads. But before that, read this article to learn the working principle of this tool and its potential benefits.
What Is Google Local Search Ads
Google local search ads (LSAs) are a type of advertising that targets users searching for local products or services on Google. These ads appear at the top of the search results page, above the organic search results.
They are designed to connect local businesses with potential customers in their area. As such, it makes it easier for consumers to find their desired products or services hassle-free.
It's also worth noting that this uses a pay-per-lead (PPL) model, which differs from the popular pay-per-click method. It means you only pay when a lead contacts your business.
Targeting users searching for specific local keywords or phrases allows businesses to reach a highly relevant audience. This increases their conversion rates because it throws guesswork out of the window.
They also help businesses improve their visibility and increase foot traffic or online traffic from nearby customers. But how do they operate? If you're just starting your Google local search advertisement project, the next section is a must-read.
Getting Started With Google Local Search Ads
Google Local Search Ads utilize the user's location data to show relevant ads based on their proximity to a business. When a user searches for a specific product or service, Google will display ads for nearby businesses that offer those products or services.
Say you're going on a vacation in a specific city. Among the most likely search phrases will be 'best hotels in X city' or 'restaurants in X city.' Therefore, if you're offering hospitality services in that area and have set up a local search ads campaign, Google will match your ads with these searches. The ads may appear at the top of the search results page (SERP) or within the Google Maps app, indicating that they are sponsored.
Given their location on SERPs, the user will likely click on one of the ads to contact the company. You'll pay Google for every lead generated if they click on yours.
Setting Up Your Google LSAs
Getting started with Google local search ads can be quite intimidating, especially if you're not conversant with digital marketing. But the process is pretty straightforward even for a beginner.
The following steps will guide you in creating and monitoring your LSAs campaign.
Step 1: Log In And Select Campaign
To create a Google local search ad, you must first log in to your Google Ads account. If you don't have a Google Ads account, you'll have to create one before you can make ads.
Once you're logged in, navigate to the campaign where you want to add the local search ad. You can create a new campaign or add the local search ad to an existing one.
Step 2: Click On The 'Ads & Extensions' Tan
After selecting your campaign, click on 'Ads & Extensions.' This tab allows you to manage all your ads and extensions for the chosen campaign. Click on the blue plus button to create a new advertisement.
Step 3: Select 'New Ad'
You should see a drop-down menu when you select 'New Ad.' Click on 'Local Ad' from the menu to create a new ad that Google will show to people in your locality.
Step 4: Choose The Radius Of The Location
Your ad creation process starts from this step, and you begin by choosing the location you want to target. Select a specific address or go for a broader target, such as a city or state.
You can also target specific zip codes or cities if your main agenda is the people in those areas. Google allows you to fine-tune your settings by selecting the radius around the preferred location.
Step 5: Write Your Ad Copy And Choose A Headline
Your ad copy should be brief and to the point but also engaging to the user. Make sure to include keywords for your ad to appear in relevant searches.
You must also include the call to action. What do you want the user to do after reading your ad? Likewise, make sure that the phrase you use is clear and encourages viewers to take action, such as visiting your business or making a purchase.
Step 6: Add Images
Images create a visual appeal and can help attract more clients. Remember, the Google ads market is crowded, and such inclusion can make your campaign stand out.
Upload images from your computer or select them from Google's library. Whatever you choose must be relevant to your business and your services.
Step 7: Preview Your Ad
Before you finalize your ad, preview it to ensure everything looks good and runs smoothly. Check to make sure that your ad copy, headline, and images are all correct and that there are no spelling or grammatical errors.
Step 8: Click 'Save And Continue'
Once satisfied with your ad, click 'Save and Continue' to complete the ad creation process. Google must then review your ad before it can start running.
Step 9: Wait For Reviewing
Google will review your ad to ensure it complies with its policies and is relevant to the targeted audience. The review process typically takes one to three business days, sometimes longer, depending on the queue.
Once your ad has been approved, it will be eligible to appear in local search results for users in the targeted area.
Step 10: Monitor And Adjust Your Ad Performance
Once your ad is live, monitoring its performance and adjusting as needed is essential. You can track metrics such as impressions, clicks, and conversions to see how your ad performs. If your ad is not performing as well as you'd like, you can adjust your targeting, ad copy, or images to improve its performance.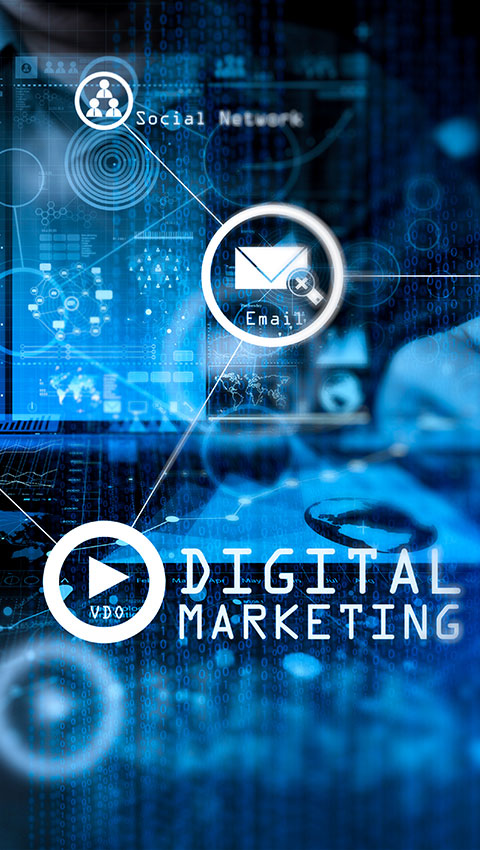 Are Local Search Ads Ideal For Your Business?
Of course, digital marketing strategies are not one-size-fits-all. As such, you'll need to analyze and see if this aligns with your business needs and marketing plan. To simplify your assessment, here is a list of some of the leading industries that can benefit from LSA include:
Home services: This includes plumbing, HVAC, electrical, cleaning, pest control, and handyman services.
Beauty services: This includes air salons, spas, and beauty professionals like makeup artists and estheticians.
Health services: This includes dentists, chiropractors, therapists, and other healthcare professionals.
Professional services: This includes lawyers, accountants, and financial advisors.
Automotive services: This includes auto repair shops, car dealerships, and auto detailing services.
Education services: This includes tutors and private instructors.
Pet services: This includes pet grooming, pet sitting, and dog walking.
Event services: This consists of photographers, wedding planners, and event planners.
This list gives you an idea of what to expect from Google local search ads. If your business falls under any of the abovementioned categories, you can benefit from this marketing strategy.
The Benefits Of Google Local Search Ads
If you're wondering if local search ads are worth it, below are some of their main advantages:
Increased Visibility: Local Service Ads appear at the top of the search engine results page, giving your business increased visibility and a better chance of being seen by potential customers.
Targeted Advertising: LSAs allow you to target customers in your local area, so you can focus your advertising efforts on the people most likely to use your services.
Easy To Manage: Google local service ads are easy to set up and manage, with a user-friendly interface allowing you to track your ad performance and adjust as needed.
Trust Signals: LSAs come with trust signals, such as the Google Guarantee badge. This can help build trust with customers and increase the chance of opting your business rather than your competitors.
Pay For Performance: With LSAs, you only pay when potential customers contact you directly through the ad, making it a cost-effective advertising option.
Increased Conversion Rates: LSAs have been shown to have higher conversion rates than traditional search ads, as they are more likely to attract customers actively searching for a service in their local area.
Conclusion
Google Local Search Ads are an excellent way for businesses to connect with potential customers. This marketing strategy is for you if you're running a local service company. It allows you to target clients in your area who can easily visit your store or order services.
LSAs can improve your visibility, attract more customers, and ultimately grow your business. One of the main benefits is that they use a pay-per-lead model, which means you only pay after you've received a lead.
Conclusion
SEO plays a crucial role in the competitive world today. It is essential to customers and businesses as customers find the correct answers there, and companies get new leads. If you want to reap the above advantages of SEO, then get in touch with us. We are professionals in the field with the expertise to make your website rank higher.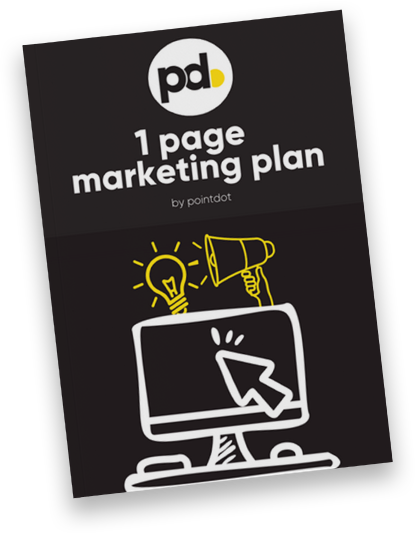 Since 2016, pointdot has grown by adopting the same marketing principles in this 1-page plan, into our own agency and business. We have grown from a 2-person team, to a team of 11 super talented marketers. Download your free copy of this brilliant 1-page marketing plan and begin growing your business!
download for free